Aparat za kavu s spremnikom vode
AQUAGUSTO FILTER 250 L – POJEDINAČNO
Bilo u HoReCa kanalu ili u uredu, BRITA AquaGusto filter spremnika za vodu poboljšat će okus, aromu i izgled kave. I, naravno, to vrijedi i za espresso i cappuccino. Filter se može koristiti u gotovo svakom aparatu za kavu i smanjuje talog. To je impresivno jednostavno i brzo za rad, a korisnici također imaju koristi od dodatnog signala za promijenu filtera.
Kapacitete: 250 litara ili 6 mjeseci
Zaboravljanje na promjenu filtra sada je prošlost. Signal za promjenu filtra znači da uvijek znate pravo vrijeme za promjenu filtra. Jednostavno postavite signal izmjene filtra na vidljivo mjesto i pritisnite gumb.
KORISTI ZA VAS
Može se koristiti u svim konvencionalnim spremnicima vode: bez adaptera
[cf7-form cf7key="povprasevanje_hr"]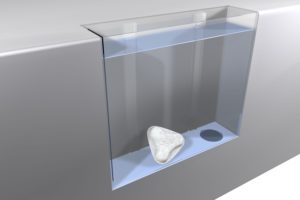 Notice
: post was called
incorrectly
. Product properties should not be accessed directly. Backtrace: require('wp-blog-header.php'), require_once('wp-includes/template-loader.php'), include('/themes/ascend_premium/woocommerce/single-product.php'), wc_get_template_part, load_template, require('/themes/ascend_premium/woocommerce/content-single-product.php'), do_action('woocommerce_after_single_product_summary'), WP_Hook->do_action, WP_Hook->apply_filters, woocommerce_output_product_data_tabs, wc_get_template, include('/plugins/woocommerce/templates/single-product/tabs/tabs.php'), product_enquiry_tab_form, WC_Abstract_Legacy_Product->__get, wc_doing_it_wrong Please see
Debugging in WordPress
for more information. (This message was added in version 3.0.) in
/home/fisti/public_html/wp-includes/functions.php
on line
5663
AQUAGUSTO FILTER 250 L - POJEDINAČNO
[cf7-form cf7key="povprasevanje_sl"]